Top luxury event venues around the world. Our Guide.
The complete list of top villas and event venues around the globe.
The complete list of top villas and party venues around the GLOBE selected by our Team.
We know how looking for the perfect place for your dream bash can be overwhelming and how much trusted advice can be precious. Clara & Eva, together with their team at DESIGN ANARCHY, have run their luxury private event planning agency for 14 years and have created for you a selection of their favourites.
---
TOP VENUES FOR PRIVATE EVENTS IN FRANCE
---
Wherever you travel in l'Hexagone, you'll be immediately fascinated and gracefully captured by its elegance and charm hidden in every detail. France offers a plethora of ways to dive into its soul from medieval castles to natural wonders and vibrant stylish seaside settings.
Whether you are a French Riviera lover, a truly wonderful mosaic of purple hues dreamer or you envied a breathtaking view over the French Alps, you will not be disappointed by Design Anarchy's selection of private parties venues in France.
---
CHÂTEAU DE VILLETTE, PARIS
---
A historical landmark since 1942. Set in a woodland park, with two lakes, a magnificent cascade fountain, a glasshouse, an orangery and incredibly lavish interiors, Chateau de Villette epitomizes elegance, luxury and it truly echoes the famous French art of living, "art de vivre".
A 17th-century château with tall, majestic windows and rooms with plenty of natural light, not far from the heart of Paris is one of the most remarkable châteaux in France also known as Le Petit Versailles (the Little Versailles) for the same prestigious garden designer André Le Nôtre.
CHÂTEAU DE VILLETTE, PRIVATE CELEBRATION
In modern times, Château de Villette has been the sanctuary for many celebrities like John Travolta, Tom Cruise and Lenny Kravitz. It has been a source of inspiration for Dan Brown who wrote the "Da Vinci Code" while staying at the Chateau which was later used as a filming location for its adaptation.
A castle with such a character certainly sets the basis for crafting a unique celebration which will become part of its story to be portrayed in the years to come.
---
REFUGE DU MONTENVERS, FRENCH ALPS
---
Mythical by its history, magical by its nature, Refuge du Montenvers hides a stunning panorama at 1913 m above sea level over the Mer de Glace in Montenvers, above Chamonix and it is certainly one of the most beautiful jewels of French Alpine heritage.
Built in 1880 to house the first mountaineers and travellers, it has now been renovated and conserved a delightfully old-fashioned, peaceful and authentic atmosphere with modern bedrooms, picturesque living rooms and a breathtaking restaurant's terrace.
REFUGE DU MONTENVERS, PRIVATE CELEBRATION
If you want to get away from the hustle and bustle of a buzzy city and a very busy daily routine, here you can. The right to unplug is no longer a privilege and this the "refuge" in everyone's unconscious.
Whether you're a sport, nature lover or you're just looking at somewhere completely different to leave your guests speechless and spend some good quality time with them, this location certainly offers you the possibility to host a stylish and sophisticated private event out of the ordinary.
---
CHÂTEAU DE GUDANES, FRENCH PYRENEES
---
Initially, a thirteenth-century fortress evolved into a fifteenth-century castle, and then an eighteenth-century palatial château, Château de Gudanes was then left abandoned and in ruins upon a forgotten hilltop. Since 2013 it has been brought back to life integrating years of history hidden behind its walls adorned with fine frescoes from 1700 and Venetian glassware, with all comfort you expect to find in a luxury boutique hotel.
Situated in the French Pyrenees and surrounded by nature, you'll be able to explore medieval villages, traditional French markets and enjoy daily trips in the mountains.
CHÂTEAU DE GUDANES, PRIVATE CELEBRATION
With ninety-six unique rooms, most of them still under restoration, the castle and its magical candlelight atmosphere is the great place to host a private uncommon event.
"Once upon a time" will be the recalling jingle to accompany your planning journey which will transform such an ancient old castle into your own, intimate, secluded fantasy venue.
---
CHÂTEAU DE MOISSAC, PROVENCE
---
A well-preserved authentic castle built on the hilltop in the Verdon Regional Nature Park right at the heart of Provence gentle landscapes, pine forests, vineyards and olive trees.
Sober, patrimonial, singular, with its monumental entrance, its vast lounges and dining rooms opening onto the gardens, its imposing kitchen, its bedrooms and its boudoir-baths deployed to the attic, it exudes a harmonious art of living under the sun of Provence.
Definitely a location which is slightly off the beaten track but full of character.
CHÂTEAU DE MOISSAC, PRIVATE CELEBRATION
If you're after the perfect scenario for your intimate party, Château de Moissac won't let you down. Certainly full of sensory romance, this is the idyllic location to celebrate your intimate occasion with your loved ones.
If you adore good wine and mouthwatering cuisine while overlooking the beautiful Provence hill, this castle is the ideal spot where to have your exclusive retreat: a beautiful setting designed according to the French fine art-of-living.
---
PALOMA BEACH CAP FERRAT, FRENCH RIVIERA
---
Considered one of the most beautiful spots in the French Riviera since 1948, Paloma Beach restaurant and its private beach has been a glamorous getaway for thousands of visitors from all over the world, for the greats of Hollywood too.
Could you believe that Paloma' unique wild setting is the most Instagrammed beach in France?
For sure, appearing in top Hollywood films gave such a gorgeous location a boost which led to its international success.
PALOMA BEACH CAP FERRAT, PRIVATE CELEBRATION
Astonishing view, wild environment, clear water: all the elements needed to take a step forward in planning your glistening private party!
Paloma Beach is just the perfect location for either a private luncheon with your friends while having France beach classics, grilled fresh fish, fabulous salads and of course and a wine list full of excellent Côte de Provence Rosé wine or, it goes without saying, a charming aperitivo by the sea while the sun goes down and stars come out, reflecting off the beautiful Mediterranean sea.
No words can depict how fascinating the atmosphere is.
---
ZELON FARMHOUSE
---
Pure haven in Provence. Nestled in a 12-hectare private valley at the base of the Alpilles mountains, where peace and quiet reign supreme. Being close to a local village, it's ideal to explore local farmers markets and the beauty of simplicity.
Hiding away in this idyllic secluded villa while laying by the pool or reading a book in the shade will let you unwind and enjoy a beautiful family and friends retreat.
ZELON FARMHOUSE, PRIVATE CELEBRATION
Zelon is a luxury farmhouse where to celebrate your next special occasion. Ideal for a reunion of smaller groups of family and friends who have a common objective: relaxing, having fun and enjoying some quality time together.
Don't worry about going too far with your imagination: we're already dreaming a brunch by the pool with local and organic food with a beautifully dressed table with lavender decorations that immediately make you feel in the heart of Provence. There are endless possibilities and we can't wait to hear your hidden desires and start working on a unique project with you.
---
BELMOND AFLOAT IN FRANCE
---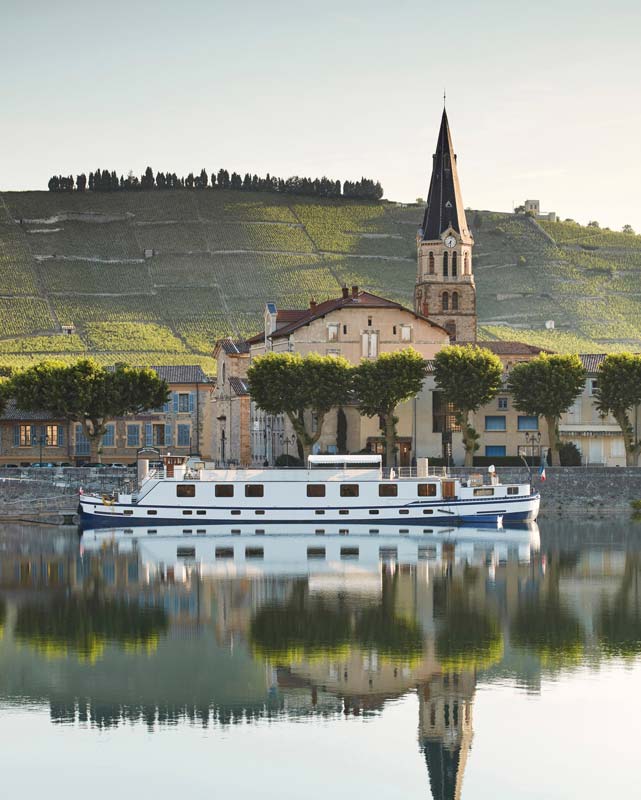 If you have always dreamt of gliding along typical French picturesque riverbanks while sipping a glass of champagne with every comfort at hand, you should go for one of these luxurious barges while deciding which adventure to live with your loved ones.
It won't be possible not to relish every moment of your journey as every experience will be entirely different and customised according to your preferences and wishes: from truffle hunting, go-karting to hot air ballooning and horse-riding, there are endless possibilities. Just let us know what you love.
BELMOND AFLOAT IN FRANCE, PRIVATE CELEBRATION
Have you ever wondered how to explore France's waterways? Stepping on board of a Belmond luxury river cruise is without any doubts, a great and unforgettable experience.
A family-friendly break could be the perfect excuse to start your journey! You couldn't ask for a better scenario than the French countryside, as it will perfectly frame the exclusive memories you'll create while having your special and intimate celebration on board.
IBIZA
We all know Ibiza for its never-ending parties until early in the morning, its popular discos, clubs and DJs in idyllic beach surroundings, but it's much more than just a party island.
We prefer to consider it a magic island characterised by magnetic energy and a sparkling atmosphere: two essential elements for a special celebration! White is the island's colour and it stands out even more from the greenery all around.
So indulge your more adventurous and wild side and discover our favourite exclusive locations.
---
LA GRANJA
---
La Granja is a great example of conservation rather than transformation. Marked by classical Iberian architecture and traces of Moorish influences, the public spaces, five bedrooms, and freestanding guesthouse feature arched walls and dark-wood beamed ceilings and doors, accented by hammered iron door knobs and fixtures.
This farmhouse, embedded in the beetle-dry pine forest in the hills way above San Antonio, shows how sustainability and restorative growth can be found in this enclave; in fact, gardens and biodynamic agriculture are the leading elements of this unique location.
LA GRANJA, PRIVATE CELEBRATION
If you're dreaming of spending some quality time with your friends or family, surrounded by good food and in touch with nature, La Granja is the ideal spot where you can enjoy a simpler and quieter way of life.
Take a break from your hectic routine and pair a rustic luxurious destination with a wellness program at this farmhouse to help you restore. There's no better time than now for your inner regeneration: let us help you make your retreat unique and tailored designed according to your needs.
---
ATZARÓ
---
Being developed on the site of a generations-old finca on thirteen hectares of fragrant orange groves and abundant gardens, the prestigious agriturismo hotel and SPA recalls the main characteristics of this fascinating island.
The whole estate, from the bedrooms, to the dining area, the SPA, the gardens and the 43mt long pool, is in harmony with its authentic Ibiza heritage and the essence of the island, whilst retaining a luxurious feel and a harmonious concept with a splash of pure Ibiza glamour and romance. Inspired by the farm's story, Atzaró's style encapsulates the true heart of authentic Ibiza.
ATZARÓ, PRIVATE CELEBRATION
From broad social areas, courtyards and extensive gardens, Atzaró has it all. Authenticity is key. This 300-years old finca set the scene to craft your memorable event while being inspired by the raw materials it is made of and its colours which blend effortlessly with nature.
If you're dreaming of exploring the idyllic countryside, unwinding at the spa and enjoying the natural luxury of the finca, why aren't you planning a Mediterranean escape? Spring and summer, as well as autumn and winter, are the ideal seasons to treat yourself and your guests with a celebration to be remembered.
---
MALLORCA
---
Part of the Balearic Islands, together with Ibizia, Mallorca is another great destination if you're looking at hosting an event surrounded by the Mediterranean lifestyle and unspoilt beauty.
With 300 days of sunshine every year and warm weather, it could always be the right time to celebrate in style, not only during the summer months, but autumn as well offers sports activities deep in nature and breathtaking sunsets in glamorous resorts without the summer crowds.
From long sandy beaches and crystal-clear waters to old small villages and wild nature, Mallorca can definitely offer the perfect spot for your exclusive private party.
---
CAN SIMONETA
---
Its pristine landscaping, stunning architecture and sophisticated feel give a unique character to Can Simoneta. Part of its magic is its setting: sophisticated gardens, olives' trees, an amazing pool and the only noise, if you can consider it so, is the light breeze whispering through the trees and the waves crashing into the rocks.
CAN SIMONETA, PRIVATE CELEBRATION
With its 26 suites where each one of them has a different style, beautiful gardens and a stunning view over the sea, Can Simoneta is where your next intimate, secluded and extravagant private celebration will happen.
Being right at the heart of a 21st-century farmhouse you and your guests will be spoilt for choice! There are plenty of daily activities to be arranged according to everyone's taste to breathe the inner part of Mallorca or if you're looking at a fun day with your friends without going far at all, we'd absolutely suggest going for a pool party in style with music, local food and drinks until the sun goes down surprising everyone with a stunning sunset.
---
PORTUGAL
---
Delicious food, beautiful artisan quality handcrafted goods, long sandy beaches….the list could go on and because Portugal rolled all of them into one fabulous country. If you want to relax, gor for a quiet beach with its expansive sandy landscape sheltered by sandstone cliffs. Prefer a cliffside hike? No problem at all, there's plenty!
Are you a design lover? This is without any doubts the country where to go next and hold your beautifully bespoke design retreat. Patterned tiles (also known as azulejos) and colours everywhere will grab your attention and will become a marker of your Portuguese experience.
---
SUBLIME COMPORTA
---
Abundant wildlife, time that seems to stand still, genuine and authentic experience, just a few elements to feed your imagination and travel with your mind.
Nestled on a stunning 17-hectare estate, surrounded by undulating umbrella pines and cork trees, wild sand dunes, stunning rice fields and over 60km of pristine, white-sand beaches is Sublime Comporta – a magical and unspoiled place. Last but not least, it's rich in cultural heritage, with a welcoming local population, great foods and wines that will flavour your event at 360°.
SUBLIME COMPORTA, PRIVATE CELEBRATION
Whether large or small, here you can host a memorable event in a breathtaking natural environment and, at the same time, your guests will appreciate the intimacy each room, suite and villa will offer them.
Nature is the perfect backdrop to frame a refreshing party by the pool or a daylight birthday celebration but if you feel you need a bit of romanticism, an event which starts later in the afternoon will certainly make the difference. Sipping a refreshing cocktail while enjoying a beautiful sunset together with your friends sounds better to you? Sublime Comporta is a good match and has endless possibilities to surprise you.
---
QUINTA DA COMPORTA
---
This boutique resort, located in the heart of Comporta's idyllic natural reserve, is the new sustainable signature project envisioned and designed by renowned Portuguese architect, Miguel Câncio Martins. A genuine connection with nature and an authentic lifestyle are guaranteed.
QUINTA DA COMPORTA, PRIVATE CELEBRATION
Create authentic memories while discovering a new sense of belonging at Quinta da Comporta. Sublime sunrises and sunsets, sandy beaches and coasts of wilderness are of great inspiration to craft your bespoken authentic retreat.
The seventy-three exclusive rooms, suites and villas, will fascinate your guests at first sight and will grant them a pure experience while having a blast at your celebration no matter what this is: a birthday, an anniversary, a family and friends special celebration.
Mind, body and soul will be truly fulfilled.
UNITED KINGDOM
The United Kingdom is not just rain and cloudy weather. It's much more than that, but you have to travel around to discover its stunning scenery, sprawling countryside, majestic lakes, dramatic national parks, breathtaking coastlines and traditional towns & villages.
There's nothing like incredible nature and romanticism to inspire you to dream about the next occasion to celebrate something special.
---
BELMOND BRITISH PULLMAN
---
Superb and ancient carriages, perfectly renovated, with royal and distinguished' footprints that can take you to explore sensational destinations.
Plenty of adventures can be organised without forgetting even the smaller details that could turn this experience into something even more special. Whether you're passionate about fine cuisine, or you have always been fascinated by history and ancient legends around old villages or you a sports lover, this train will let you pick what you love the most.
Let the stress go away while we help you plan your next adventure.
BELMOND BRITISH PULLMAN, PRIVATE CELEBRATION
Who said that you need to always wear comfy clothes while travelling? For sure not on Belmond British Pullman! It's the perfect scenario for an extravagant themed celebration where style and elegance must not be left apart: dress to impress and don't miss this chance.
Let us help you to craft your bespoke luxury celebration on the rails, such unique memories will stay with you forever and it will certainly be an unforgettable experience.
MOROCCO
We like to consider it as the melting pot where different nationalities coexist with one another in serenity and peace. Where numerous and different roots, religions, languages, art and music festivals come together and create an ambience that let foreigners feel at ease and be totally dazzled.
The captivating charm of the Atlantic and Mediterranean coastlines, the vast mountainous forests, and the glittering Sahara give Morocco a unique character.
---
KITULA MARRAKECH
---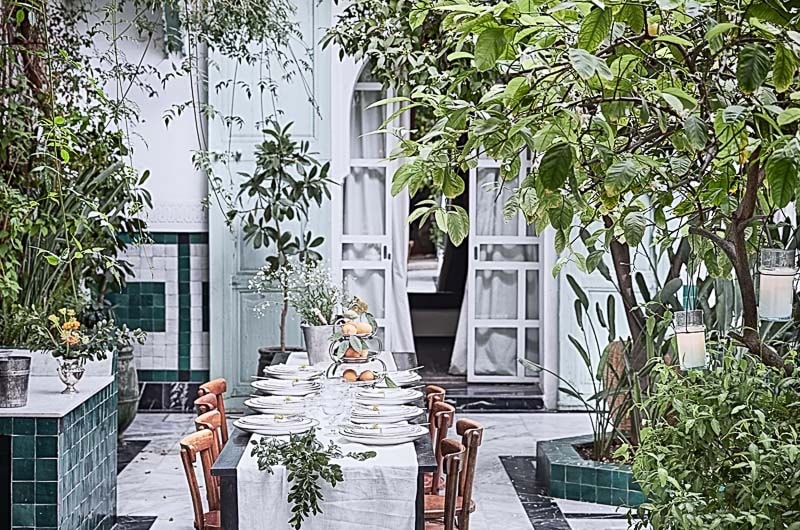 Marrakech, a city in continuous evolution, where creative minds find every sort of inspiration in its souk, colours and traditions. Kitula is nestled in narrow side alleys and there's just a small sign on the doorbell. Looking for intimacy? That's the perfect hidden riad you were looking for.
At first glance, it might look like a botanic garden but then you will be captured by its unique Moroccan design and style that characterises every corner: from the rooms to the dining area, to the courtyard, pool and terrace.
If you had a busy day walking around the dusty streets of Marrakech, here at Kitula you'll find calm and many spots where to cool off the day with an organised aperitif while enjoying the sunset followed by a dinner where tables will be finely decorated with local pottery.
KITULA MARRAKECH, PRIVATE CELEBRATION
Rose petals, mint tea, lots of marble, beautiful designs – does it intrigue your minds?
If your mission is not only to celebrate a special occasion, whether it's a milestone birthday, special friends get-together, or a family reunion, but to make your loved ones fall in love with the city too, Kitula has to be on your list.
---
BERBER LODGE
---
Nestled at the foothills of the Atlas Mountain and with over two acres of an old olive grove and beautiful gardens, Berber Lodge recalls the traditional Berber building techniques where rural elements exquisitely mix with palm trees giving life to sophisticated and intriguing interiors.
The decoration is a mix between local craftsmanship such as rattan furniture, local antics (bride's chest), pottery and the palette follows the earth's colours.
BERBER LODGE, PRIVATE CELEBRATION
If you're thinking of having a family reunion in a different country and you're looking at staying in a relaxing paradise corner to reconnect with your loved ones and spend some good quality time together, this might be what you were looking for.
But, why not hosting a small company reunion to find the inspiration to pivot your business to bring it to the next level? For example, team building activities by the pool or in the desert could certainly help innovative ideas' development.
Organic food sourced at the local market or simply harvested from their garden will never miss out and it will warm everyone's heart and spirit.
---
DAR AHLAM
---
At first sight, Dar Ahlam looks like a fortress in the desert. Once you walk in, nothing is as you would expect. You will immediately feel a mystery atmosphere while juggling around a shadowy labyrinth of narrow plaster halls trying not to get lost.
This place is so magical that is in fact considered one of the most beautiful and super-exclusive oases in the South Moroccan desert.
DAR AHLAM, PRIVATE CELEBRATION
Have you ever thought about a themed birthday party? If you love mystery and a sense of whimsy and wonder, this 5-stars Kasbah is the perfect ambience.
A scavenger hunt might be the most difficult but exciting adventure you could challenge your friends to. Imagine that there are so many hidden spots, that if you're a group of 30 people, you could all have dinner on your own. How could this not intrigue your mind? It's just pure fantasy a few steps away from the desert.
---
KASBAH BELDI
---
Originally a farm growing the traditional products of this region, Kasbah Beldi has now been transformed into a modern accommodation without losing its special characteristics. Being situated on top of a hill, it offers its guests a magnificent view at the same time of the Atlas Mountains, a lake and the desert. Such a contrast wraps this resort with charm and calm, highly appreciated by its guests.
Holding an event here will certainly be unforgettable because of the endless possibilities.
KASBAH BELDI, PRIVATE CELEBRATION
Situated in a beautiful location, the site is ideal to organise private celebrations, anniversaries or brand events thanks to its several terraces, gardens and lounges.
It goes without saying that the atmosphere is magical and it's ideal if you want to live a true ethnic experience full of character and colours. However, if you'd like to make it more dynamic during the day, plenty of activities can be arranged in the near mountains, desert and lake. And then, at sunset, surprise your guests or your team members with a special aperitif by the pool with typical food and drinks, dressing up with stylish Moroccan robes.
---
BELDI COUNTRY CLUB
---
Surrounded by magnificent 14 hectares of pure nature, Beldi Country Club reveals a charming blend of Moroccan tradition and French elegance. Ancient olive trees, stylish swimming pools and restaurants with views across the rose gardens to the Atlas Mountains will make your stay unique in his genre.
It seems to jump into a typical but tiny Moroccan village with alleyways, courtyards and riads and 38 suites differently furnished respecting the Beldi style. You can also access its outdoor pool both during summer and winter to make your stay even more special.
BELDI COUNTRY CLUB, PRIVATE CELEBRATION
Organising a party here is simply a dream all year long: beautiful gardens, internal Beldi saloons, a charming riad, a large ksar.
Whether you're thinking of a corporate celebration, a product launch or a milestone birthday, we're ready to help you out to develop from the full design concept to the tiniest details which we truly believe make a difference. For sure, a location like this, full of charm and character is the perfect backdrop for an outstanding result.
BAHAMAS
Another paradise-like location! Everyone can find the best way to enjoy these islands: from relaxing and taking advantage of all the thrills and comforts of the big all-inclusive resorts to the most adventurous experiences deep in nature, the Bahamas won't let you down.
It's a great destination to have your intimate special anniversary, milestones birthday party or family reunion between late November and April and to surprise your guests by inviting them to one of the best corners around the world.
---
BAHAMA HOUSE
---
Harbour Island is best known for its pastel-painted houses, turquoise waters and pink sand beaches, that's why it's considered a bit of a Caribbean insider's secret and it's the ideal place if you want to lay back and unwind.
However, Dunmore Town is the heart of the island with popular restaurants and live music spots, so Bahama House is the ideal place for those who really want to fully experience this island.
No matter how you choose to spend your day, it will always end in true island-style.
BAHAMAS HOUSE, PRIVATE CELEBRATION
Bahama House absolutely feels more like a stylish friend's beach retreat. A freshwater swimming pool and handcrafted tiki bar make it hard to leave but very simple for your mind to picture a trendy celebration with your friends.
It is truly a design-lovers paradise full of unique furnishings – wicker elephant side tables, palm tree floor lamps, vintage rattan dining sets and stunning shell art decor – that together create the perfect backdrop for hosting an event in style.
---
DUNMORE BEACH
---
Make the exceptional become part of your ordinary. Who has never dreamt about waking up on a pink sandy beach by listening to the seaside and having breakfast with a view? The 16 cottages decorated in a casual Caribbean style here at Dunmore Beach could turn your dreams into reality.
Getting used to all its comfort won't be difficult at all; treat yourself with casual fine dining in their retro coastal chic restaurant or on their breezy patio with a chilled cocktail. A memory that will last forever.
DUNMORE BEACH, PRIVATE CELEBRATION
A warm and friendly atmosphere while overlooking the sea, offering classic elegance, along with contemporary comforts set the basis for your timeless retreat or private celebration.
Here, time slows down as you unwind in their 10-acre tropical hideaway overlooking the vivid blue waters of the Bahamas. It goes without saying that if you were looking for a stylish location for your exclusive party while being surrounded by nature and positive vibes, now you've found it and plenty of ideas are coming up to our minds to start planning your next extravagant event.
MEXICO
Mexico is another great destination with different scenarios: from the Caribbean coastline to its cosmopolitan capital city, as well as its quirky colonial towns. For sure, one aspect that can't be unnoticed is traditional music and its vibe: distinct and flamboyant.
People are also another great aspect of this vibrant country: warm, welcoming and always willing to help. They like to spread positivity and that's why we believe our Mexico venues' selection below could be the scene of your next extraordinary event.
---
BE TULUM
---
Nestled in the tropical forest, white sand and the sea, the Be Tulum Resort and its exclusive suites have been harmoniously designed by using natural materials to blend into the environment with spacious terraces and private pools giving you the freedom and privacy you need.
Last but not least, being built by the sea-cliffs on the ruins of one of the most beautiful cities of the Mayan culture, gives Be Tulum a magical and historical touch that will make you step back in time with all modern comforts.
BE TULUM, PRIVATE CELEBRATION
An event at Be Tulum can't be anything else than enchanting. It doesn't matter whether it's a family retreat, a getaway weekend with your closest friends or a diverse birthday celebration: here you have all sorts of spaces to create your own memories.
This oasis' wild essence, its scenery and the turquoise sea certainly play a central role while deciding what are the most important characteristics your dreaming venue must-have. If you're uncertain about it and you'd need help we could, of course, give us your advice while scouting your still-unknown perfect match.
---
HACIENDA UAYAMON
---
Hacienda is an ancient and large homestead in an estate where the Colonial Spanish culture has had architectural influence. In fact, Hacienda Uayamon, a boutique resort that reflects this aspect in all is areas and its suites boast thoughtful details such as XIX-century floors and high ceilings.
Its romantic atmosphere enhanced by the gardens' candlelit and the attention to the surrounding natural beauty, makes Hacienda Uayamon a great location for a charming private celebration.
HACIENDA UAYAMON, PRIVATE CELEBRATION
For those who are looking for a mystic, energizing and peaceful location, Hacienda Uayamon is the ideal option for a stylish event with a luxury feeling.
Loads of areas full of character and mystery could be the perfect inspiration to start planning your event concept design. Imagine a chapel in ruins, a terrace overlooking the jungle and a picturesque dinner area: uncommon places like these make this Hacienda exceptional.
---
HACIENDA EL CARMEN
---
If you've always dreamt of living in a historical monument for a few days, there's no better place than Hacienda El Carmen. Built by monks in the 17th century, it's now Mexico's most venerable old hacienda luxury hotel.
A location where positivity and warmth will never be left apart. Wherever you go, you'll step into evidence of the hacienda's long history, now gracefully becoming objets d'art: old wagon wheels, brightly coloured ceramics, ancient paintings or even a life-size wooden statue of St. Francis of Assisi, dating back to the days when brown-robed monks glided along the corridors.
HACIENDA EL CARMEN, PRIVATE CELEBRATION
Plenty of indoors and outdoors areas retaining their historic ambience and colonial grandeur, make Hacienda El Carmen an excellent venue to host your next event.
Its history and character certainly set the stage for a celebration in style. Whether it's during the day or at night, it doesn't matter, our endless creativity will take you to explore several alternatives always tailored to your needs.
---
MUSTIQUE ISLAND
---
A fascinating island, whose concept has been carried out by one man's vision that has developed over time into a thriving and desirable destination. Its landscape today possesses the same breathtaking allure that its early residents enjoyed fifty years ago, but now pleasingly combined with a world-class degree of modern luxury.
Since 2000 Mustique Island started a "renaissance amongst the young" process with a return to the wild hedonistic parties of its early years, yet still remaining a family-friendly environment where a gentle climate and the natural beauty of its dramatic hilltops and pristine palm-fringed beaches will capture your mind.
---
COTTON HOUSE
---
An ancient cotton warehouse, recently refurbished by the award-winning Parisian architect Tristan Auer, Cotton House maintains the original features to conserve the hotel's charm and character.
Its luxurious suites and cottages with private verandas and plunge pools, set in the tropical gardens, offer intimacy and uniqueness not easily found anywhere else. But at the same time, its glamour and eccentricity is certainly the ideal scenario for a remarkable celebration. Everything is possible, you'll just need to let your mind go and the planning will follow it.
COTTON HOUSE PRIVATE CELEBRATION
Enjoy the privacy of your own villa, or the legendary house parties where fellow guests get together to enjoy anything from a gastronomic dinner, a cocktail party to a beach barbeque. On Mustique, anything goes.
Let your guests explore the island at their own speed and at their return, surprise them with bespoken activities, exclusively designed sunset garden parties followed by music and cocktails for celebration in style.
TOP EVENT VENUES IN BALI
Travelling has always been a great source of inspiration and here in Bali creativity is the main island's ingredient. Looking back at traditions, what is crafted locally, this simply makes this island so unique in its genre and architecture.
Bali has virtually every kind of natural beauty. Glorious mountainous areas with lush greenery, scenic lakes, gorgeous waterfalls, iconic rice fields, flower gardens, gushing sacred rivers and secret canyons all make up the island's landscape.
---
THE ISLAND HOUSES
---
Peace and quiet: that's the password to enter these beautiful houses. Their stunning Indian ocean views on one side and the jungle's background on the other side, make them the ideal location for everyone looking at unwinding and escape from the touristic crowds and the busy daily routine.
Right at the heart of Seminyak district, you can highly appreciate nature at its purest form and be grateful for its singleness. If you're a nature lover and you'd love to spend some time in peculiarly designed accommodation, these houses are the ideal choice.
THE ISLAND HOUSES, PRIVATE CELEBRATION
It's Bali's piece of paradise you always wished to be. If you're looking for a family or like-minded friends retreat destination dedicated to relaxing, mindfulness and wellbeing, you can't miss the Island Houses.
Certainly, a different location where we can help you create your bespoke intimate reunion. Being in touch with nature and disconnecting from your busy daily schedule, it will, of course, lead you to stop feeling overwhelmed and it will boost your creativity and positive attitude. So why not thinking about an entrepreneurial getaway?